Black Mirror Season 5 Published? What is the subject of the film?
Year 2011. A ghost walks over Great Britain. The ghost of a dark mirror. A slap hits our miserable lives, which are changing rapidly and trying to be kept under control by companies and their byproducts. This series of worrying genius stories that have taken over Europe and spread to other continents in a few years, horrify its viewers in every new episode, pledging to illustrate how painful the humanity could become under the usual threat. In this region of history, the uprisings of the masses are erupting, and riots are beginning in many countries. Social media is redefining public space. Society is at the core of a blazing paradigm. Nothing we've ever known can describe the change we're in. Because what we know cannot keep up with the change itself. Reality, transparency, politics, revolution, rebellion, money, people… Everything is changing. Black Mirror worries almost all these changing, changing concepts and their unchanging residues. He asks what's never been asked.
Cut.
Year 2019. One of the largest countries in the world has taken over a giant company. V for Vendetta Revolution cute harbinger of the masks have been sold to three pounds in a thrift store shelf in Turkey. There hasn't been any revolution. The technology, which is threatened by falling into the wrong hands and advancing at an inevitable speed, has already been shared by companies. Thus, anyone who thinks pessimistic about the future of that technology and aims to spread it to the masses has been purchased, silenced or made to speak as desired. The slightest negative attitude towards the tasar future bill gelen which has become the product of the companies has been discredited. If left to itself, artificial intelligence, which will dry the root of humanity, has been tame for banks' customer satisfaction and reduced to an insignificant tool to offer us shopping site ads using the words we write in Google search. With the 5th season, Black Mirror swept away the expression of horror and confusion left on the face of its enthusiastic audience. This real fiction, which has the potential of a huge question bank about life, people and the future, has stopped asking questions over the years. But here, a certain tradition of navigation continues, and thanks to this production of bread gained a large team, fiction continued.Black Mirror closes season 5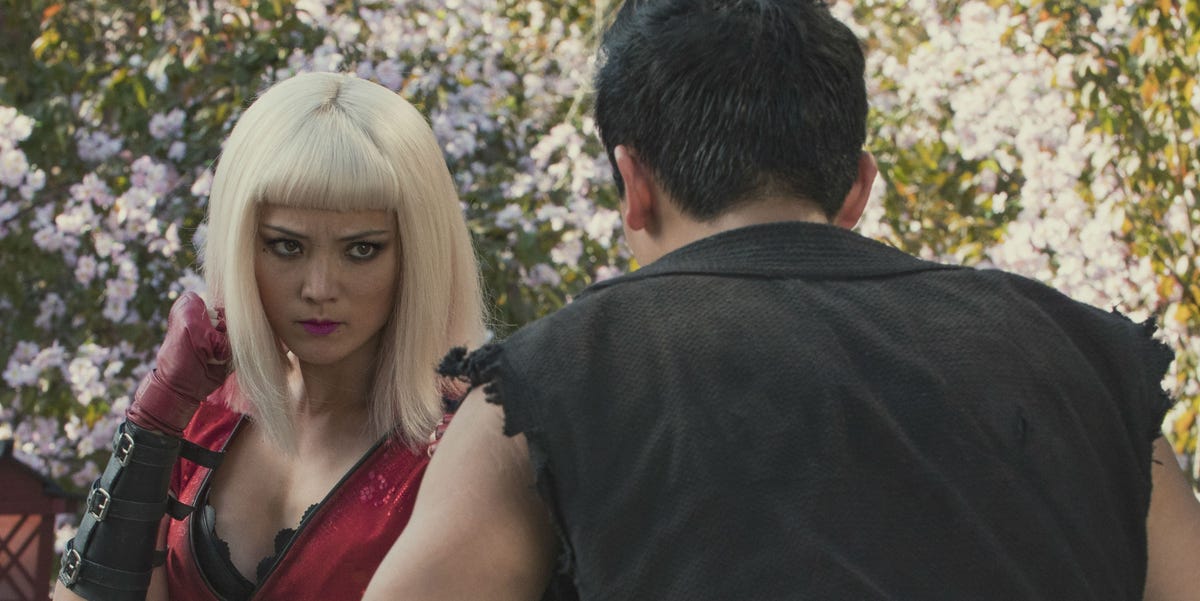 Last.
I don't know how much I've internalized Black Mirror this time, but it's been a shocking 5th season experience that you've just read, a mini dystopic synopsis called The Collapse of a Series. The attitude of the show has never been so revolutionary, let's face it (not at least enough to become a ghost above Europe), but it's not just content and stories. We are talking about a season consisting of three parts where the scenario is hanging from time to time, the things already shown are supported by dialogue, the humor level of the narrative is reduced based on the real-life fan base of the actor, the cause-and-effect relationship is tried to be established by force, but never established and the domestic groundless axis is omitted. In terms of its subject matter, the trademark of our series offers nothing more interesting and different than what they have told so far, within a framework that we have recently re-entered into the teknoloji eerie universe of developing technology and the devices that surround us ". After all, after I have taken down our big black mirror, I can confess that I can't ignore things that go well in places. Good and bad, with a short review of everything, I think that the right to be given this season. During this review by not giving any spoilers, just by transferring the overall structure, I will not miss the taste of those who have not yet watched.Black Mirror closes season 5 
Black Mirror Season 5: The Collapse of a Series
Smithereens: Ways to get out of the way
In the episode Smithereens, star actor Andrew Scott (salute Fleabag!), Who, on our hearts as a beautiful-necked priest in a completely different universe a few weeks ago, is once again striking with his talent in portraying Christopher. Christopher, a taxi driver, draws the viewer into a knot with an increasing pace. While wondering why Christopher was motivated, you may suddenly find yourself in the sweet restlessness of the classic tension convention that we miss. By the way, not only Andrew Scott, but the really good technical element in the episode is definitely acting. But as the episode proceeded as if it were a 90s thriller, it suddenly recalls that it was a Black Mirror episode and a social media critic. The tragic story that follows this instant awareness is so airy and uninspired that even Scott's acting is not profitable.Black Mirror closes season 5 
Rachel, Jack and Ashley Too: Pop, Pop and Pop a Little More
The most important feature of this episode, in which Miley Cyrus plays a pop star, is that Miley Cyrus plays a pop star. In this context, it can be said that at least a break with reality has been tried to be caught. Alone in the crowds, portrayed by Cyrus and portrayed in person-to-person, Ashley O is a highly talented and intelligent artist who is exploited by his slave relatives to the bone. Fifteen-year-old notorious admirer Rachel admires a plastic toy called Ashley Too, where Ashley's memory is copied, and she becomes a partner with the drama of the great artist she admired. If you don't understand anything from what you've just read, I think it's Charlie Brooker's problem. Hik When will I catch something interesting? "Questioned the screen with a dull expression throughout the whole episode, but in fact, this story should be exciting and tragic, inevitably considering Miley Cyrus' fan base, interpreted with a certain level of humor and narration. If you want to embark on a slightly laughing, sometimes tragic, sometimes action-packed adventure about artificial intelligence, robots and puberty, you can stop this passive aggressive criticism and open up the episode. In the meantime, a beautiful trivia: Black Mirror 5th season 2 episode music Phoebe Waller-Bridge's sister Isobel Waller-Bridge took over. Black Mirror closes season 5 
Striking Vipers: A Serious Game
Black Mirror closes season 5 with Striking Vipers; which is the most Black Mirror of the season, despite its technical defeats. After two years of reunion, two young men, who were housemates during their college years, played by Anthony Mackie and Yahya Abdul-Mateem II. Because many things have changed with the time passed. For example, they can play the game of Striking Vipers, which they used to play with the game console, now as a virtual reality experience with purely mental interaction. When they meet to fight in this virtual environment where the limits of their bodies are lifted and, more importantly, they can reconstruct their bodies, they also have the opportunity to experience a mental experience that is actually impossible to discover in real reality. You may think this is a great episode, but the repressed conservatism that Black Mirror has always been around, which requires Charlie Brooker to make a statement like, aslında I'm not actually anti-tech. While re-asking questions such as how human relationships evolve, how we will have a defense mechanism and attitude in the face of advancing technology and new experiences, it also raises the hierarchy between virtual reality and real reality. The chapter is worth watching, even for the question of the hierarchy of realities, but if you have the expectation of a coherent storytelling, put it aside.
Black Mirror is on the Netflix season 5.