6 different tips on how to ensure safe internet environment for children
Technology is now a part of life. Children don't live in a different world either. Wherever they look, they see technological products that can connect to the internet. It's normal that they wonder and want to use it. On the other hand, parents' concerns about harmful content on the internet and safe internet use are quite normal!
What to do in this case?
The few minutes you'll spend in this article will give you important tips to overcome these challenges.
What do child development experts say about bans and borders?
How are children protected from harmful content on the Internet?
How to provide a safe internet environment for children?
Which safe child sites?
What are reliable games and applications?
secure internet for children
We prepared a comprehensive content to answer these questions. Let's examine:
Is the Solution Prohibiting Technology?
Internet for children is a content provider without limits! In this definition, ışı lack of boundaries bir is a great danger signal, and we parents have a hard time managing the situation.
Draw borders together!
It is important to remember that prohibitions are often meaningless to children. Prohibitions, however, are both a matter of curiosity and a form of attraction. Therefore, child development experts remind each time that bans are not a solution.
They emphasize the need for controlled use of technological products rather than forbidding children, taking into account the requirements of the age.
As a result, it is possible to use technology usefully, and this is a need given the requirements of our time.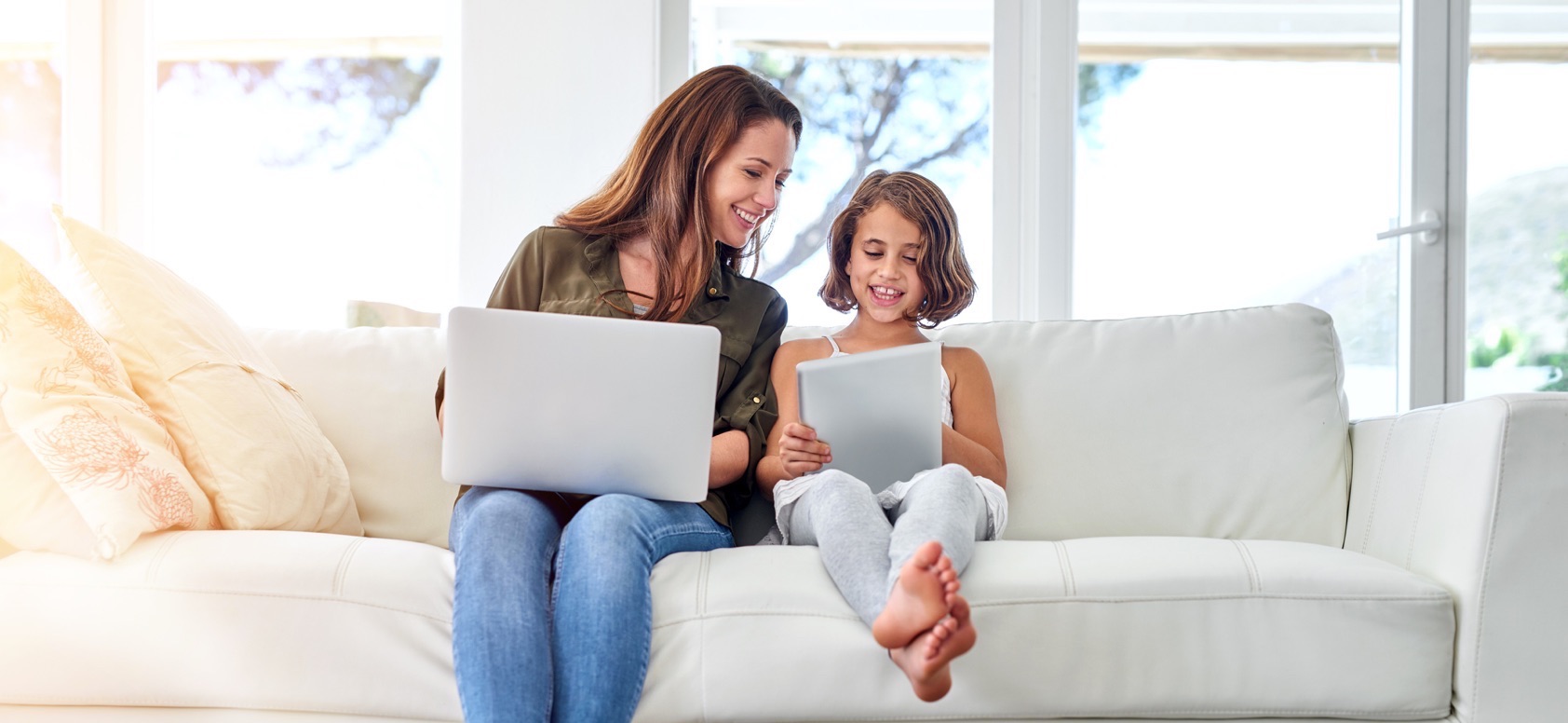 How Does?
Ways to Protect Children from Harmful Content of the Internet
The first step in protecting children from harmful content on the internet is knowing what kind of content they are exposed to. We parents, the more conscious we are about it, the easier it is for us to anticipate and prevent risky situations.
secure internet
Just like the warning on airplanes, we should put the oxygen mask on ourselves first and then on our child. Therefore, we recommend that you read the following instructions carefully.
Let's see what kind of harmful content our children encounter.
One of the children's favorite content is games. It is possible to access the games on web sites and application stores. When we leave the children to themselves, they can use the content they want to consume without any filtering.
Naturally, they apply for free services. Parents do not make this mistake!
The risk for free content providers is:
Free services (games, applications, etc.) are usually the source of revenue. Children can switch from an innocent car racing game to zombie games with an ad click. They can encounter commercials with violence and fear. They can switch to betting sites or obscene sites with a single click. It's an open end.
Moving from a free, ad-free app or website to another medium that is harmful to children is just a "click"!
We just said, "Prohibiting is not the solution." Now we're talking about an important risk! So it is useful to share our solution offer right now.
To meet your child's need to play in a healthy way, offer him / her the following features:
Trusted Games on the Internet
Ad-free
Violent and fear-free
Not an example of negative behavior
No online communication with other players
Licensed if possible used
Gained confidence in the public sphere
Served by a known (trusted) publisher
Allow games with these and similar features to play for a certain period of time per day according to their age.
Example of Reliable and Useful Games:
MentalUP Educational Intelligence Game
There are dozens of different intelligence games in MentalUP. All of these games are actually exercises. Daily exercises take about 20-25 minutes to complete. Neither MentalUP's website nor its application has redirect ads to other platforms!
Pedagogical product certificate was given to MentalUP which was examined by Mental Health Association and observed to be beneficial for children. Large educational institutions also use MentalUP as educational content.
You can meet your child's desire to play mobile games with useful content such as MentalUP.
Click here to try MentalUP!
We talked about the criteria for games, but the content our children consume is not limited to games. Let's continue reviewing:
VIDEO CONTENTS ATTENTION!
YouTube has very useful content for children. However, there is also content that children should never watch.
It's only a matter of time before they come across a thousand kinds of negativity, from cartoon characters that cut and cut each other to harmful ingredients like MOMO and Blue Whale.
Let's say; protect your child from dangerous games like the Blue Whale. Likewise, are you protecting from opportunists who want to get views on such popular topics on YouTube?
For example:
While researching content that could be harmful to children on the Internet, we looked at a young YouTuber's video. In the video, the dreaded MOMO fiction was claimed to be a real character who lived and threatened people. We've complained about this content, but there are thousands of such content and a new one continues to be added every day.
harmful videos for children
The terrible MOMO legend is not real but the danger is real! For more information, see:
About Terrible MOMO
Although the claim that MOMO is a living character is unreasonable for us adults, children can believe it. Afterwards, psychological problems such as fear of darkness and inability to meet the need for toilet alone can develop.
We know it's easy to say, ley Prevent your child from watching videos on the internet! Fakat, but it's difficult to implement. Likewise, we think of those who do not want to ban.
In this case, it is useful to propose alternative solutions:
RELIABLE VIDEO CHANNELS
If you want to allow controlled video viewing, you can:
For example, you might try Kids YouTube Kids "instead of" YouTube ". The content published on YouTube Kids is checked for children's eligibility before publication. However, remember to check what your child is watching. At the same time, remember to inform them about the fictitious characters and tell them that they are not real.
You can also see the children's videos app named lies Jellies ". According to our research, there are no ads in this application and it contains only content that can be useful for children.
IMPORTANT REMINDER: Although the YouTube Kids and Jellies apps seem to be reliable channels, according to our research, we want to remind you that every parent should do this research himself, and that the responsibility lies with the parent.
In summary, you can offer your child reliable video channels instead of prohibiting watching videos. Of course, the age-appropriate daily use should not violate the period of reminding de
Attention to Online Communication Applications!
In some online games, there is the possibility of correspondence / conversation with other players. The more dangerous your child is talking to someone he doesn't know, the more dangerous he is talking online.
The real danger here is not that a child is communicating with another child! The hidden danger we can ignore is the possibility that a malicious adult might be on the other side.
Children's emotions and thoughts can be easily manipulated. A malicious adult can mislead your child by giving them various instructions.
From the capture of your personal information – even worse – to child abuse, there are many dangers in online correspondence!
Not only online correspondence games, but social media accounts do not have the same dangers?
AGE LIMIT FOR SOCIAL NETWORKS
Above, we talked about the risks of online communication applications. The same risks and even more exist on social networks.
Therefore, it is necessary to pay attention to the age of onset of using social media as explained by the ICTA. According to ICTA, children should not create a social media profile before the age of 13.
Practical Tips for Providing a Safe Internet Environment to Children
1 – Always keep in touch with your child. He will share more with you if you are not an authoritarian parent who constantly shakes fingers and you do not suppress the child. If your child is in a position to be able to consult you in case of doubt, you will be aware of the possible dangers.
2 – Tell your child the difference between dream and reality. Explain that you should not be afraid of scary / ugly characters that may appear on the internet, and that you should close content that you do not like.
3 – Explain that it is not appropriate for him / her to communicate with others by voice or in writing. In normal life, explain how the internet is no different if he knows how to talk to people he doesn't know on the street. Remind you that if someone manages to communicate in some way on the Internet, he should share the situation with you without ever responding.
4 – Use family filters and security software. Configure your browser's fine security settings. Filter fear, violence, sexually explicit content. Do not leave control after doing this. Keep in touch with your child and wonder what he's doing online. When you want him to teach you, he can do it with pleasure. Because children often enjoy teaching adults something.
5 – Don't ignore your child's wishes and needs. Instead of prohibiting, set a daily usage period and provide it with reliable content. Evaluate together every new game he wants to download. Select which application to watch when you want to watch videos. Do your research and provide reliable content.