Using Resume Keywords to Boost your Resume (Keyword list by Industry)
Not adding keywords to a resume is one of the most common mistakes job candidates make. If you've applied for a job before and you've been an excellent candidate but haven't received any response, it's likely because you haven't added the correct resume keywords and phrases.
Adding resume keywords is a straightforward process, but many candidates don't understand its importance. This is because people mistakenly assume that their resume will be carefully read and evaluated. This is not the case.
The keywords you include in your resume must have specific job requirements. This includes skills, experience and qualifications. Ideally, a prospective employer should be able to see that you have ticked all the boxes by looking at your resume.
Because job requirements differ for each role, each job posting contains a unique set of keywords. This means each job application must be customized to include the correct resume power words. Most candidates use a resume builder as it is a time-efficient way to make quick edits.
CREATE YOUR RESUME NOW
ATS and the importance of resume keywords
Employers usually receive hundreds of resumes for each job posting. To solve this problem, many recruiters are now using application monitoring systems (ATS). An ATS acts as a resume keyword scanner that filters resumes that do not contain the correct words.
This means that a resume that doesn't contain enough keywords will not even be visible to the human eye. You can be the perfect candidate, produce an attractive, well-written resume, but if you don't pay attention to the resume keywords, you may encounter the first hurdle.
Even if an employer does not use an ATS, it follows a similar process. They don't want to read long paragraphs and read your CV line by line. They will browse your resume by searching for the right keywords.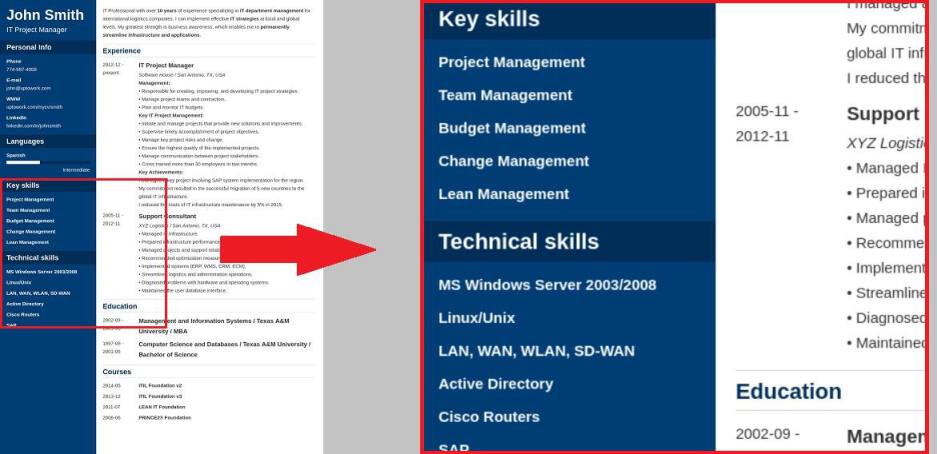 Which keywords should you use in your resume?
"Which keywords should I use in my resume?" You may ask. Fortunately, these are not difficult to identify and work with on your resume.
To find keywords, read the job posting carefully and highlight the job requirements. These will include solid skills, soft skills, qualifications and previous job positions. You need to add all resume keywords (if applicable) to proceed to the interview phase.
You can also check the company's website for keywords. Look at the words a company uses to describe itself on their homepage and reflect on the language to show why you are suitable. For example, if the company describes itself as creative or dynamic, you should too.
How to include keywords in your resume
Once you've identified the keywords in a job posting, the next step is to add them to your resume. However, just writing words is not good. Everyone can say that he is a leader or has strong communication skills, this is not convincing.
At the same time, employers don't want to read long pieces of text. The middle ground is to use short bullets where you use the keyword in your resume and provide an example or evidence to support your claim.
An effective way to do this is to use an action verb combined with numerical evidence (if possible). This will be persuasive to employers and will pass the ATS (as long as you use the keyword).
Resume keywords tips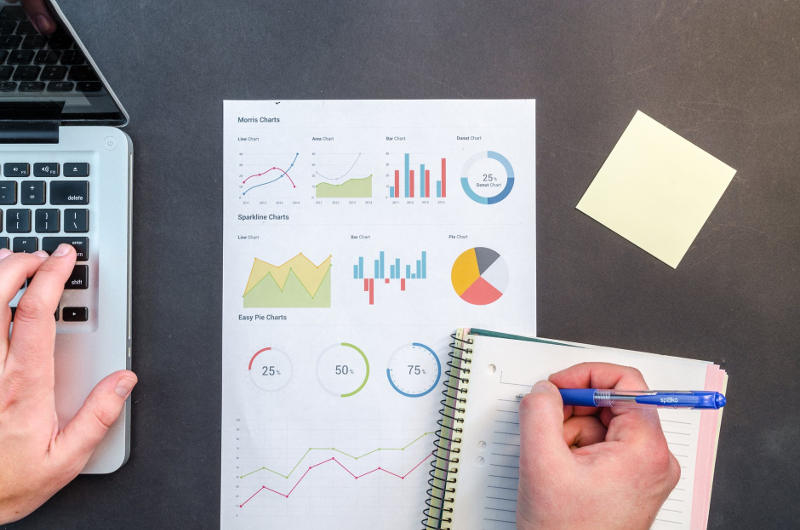 Keep the following tips in mind when adding keywords to your resume… What keywords should I use in my resume?,#Why is it important to find and use relevant keywords in your resume?,#How do you incorporate keywords into your resume?,#What keywords are employers looking for?,#What are buzzwords or keywords in a resume?,#What are the banned words in resume?,#How do I optimize my resume for keywords?,#What are your top 3 skills?,#What are top 5 skills?,#What are your top 3 strengths?,#What are hard skills on a resume?,#What are the keywords?,#How do I find keywords for a job description?,#How do I get my resume noticed?,#What are red flags on a resume?,#What should not be on a resume?,#Can you say I in a resume?,#What are buzzwords examples?,#What skills should I list on my resume?,#What is a powerful word?
Try to use all of them

This may not always be possible, but try to add as many keywords as possible from the job posting. Of course, you don't want to create a resume for more than a page or two, so space is limited. If you have a long list of keywords, prioritize the most important business needs.

Use a variety of keyword types
Add in a mix of hard skills, soft skills and attributes. Try to use industry-specific terminology to demonstrate your expertise and a more accessible language, as the person reading your resume may not have extensive knowledge of your field.
Use the keywords and synonyms
Try to avoid repetition. You can use synonyms and other words to say the same words without using the same words.
Include resume keywords in each section
Don't limit keywords to the work experience section of your resume. Make use of each section in your skills section, your education section, your resume goal, and any other sections you choose to include, and distribute resume keywords.
Edit your job titles
There are often several job titles for the same role. You can change your previous job titles as long as it accurately reflects your tasks. Suppose you are applying for a job as a "Customer Service Consultant" and have previously held a job as a "Call Center Representative" with the same role. In this case, you should change your job title to "Customer Service Consultant" as you are not lying or doing wrong and will assist with your application (especially with ATS).
Use resume templates
Tailoring your resume to include keywords can be time consuming. The fastest way to organize your resume for each application is to use resume templates. It allows you to quickly create professional looking resumes.
Use keywords in your cover letter
You should also include keywords in your cover letter. ATMs scan cover letters just like employers do, so the same rules apply. Using keywords in your cover letter will give you an even better chance of reaching the interview stage.
Resume keyword list by industry
Here is a resume keyword list of words and phrases that typically appear in job postings. Remember that you need to identify keywords for each application by reading each post and tailoring your resume.
Nurse keyword examples
Adaptability, Relevant, Professional, Strong listener, Emotional Intelligence, Assertive, Resilience, Critical Thinking, Comprehensive.
Teacher keyword examples
Dynamic, Interesting, Inspiring, Class-led activities, Understanding, Patient, Discipline, Class leader.
Marketing Manager keyword examples
Written communication, Organized, Social Media, Email Marketing, SEO, Analytics, Digital Marketing, Project management skills.
Web Developer keyword examples
Creative, Word Press, Front-end development, Back-end programming, Javascript, Experienced, Attention to detail.