What Game Of Thrones Players Do In Real Life?
What Game Of Thrones Players Do In Real Life?
What Game Of Thrones Players Do In Real Life, Famous Players And Real Lives, Celebrities
Naturally, the series is a trend that is followed by everyone and the lives of the actors are naturally a subject of curiosity. Let's take a closer look at the lives of the most remarkable players of Game Of Thrones!
Tyrion Lannister (Peter Dinklage)

Tyrion Lannister, the third and youngest children of Tywin and Joanna Lannister, is also called Little Devil or Half Man because he is a dwarf. Successful actor Peter Dinklage was born on June 11, 1969 in New Jersey, USA. Dinklage, who has a music teacher mother and an insurance salesman father, is 1.35 meters tall due to congenital "Achondroplasia" (hereditary dwarfism). Acting since 1995, the successful actor has joined the Game Of Thrones team in 2011 and made his name known to the world.
From her marriage to theater director Erica Schmidt in 2005, Dinklage, a daughter of Zelig, born in 2011, lives in New York with her family. The player has a very colorful and entertaining character and always manages to entertain his fans with his sharing of fun on social media!
For those interested in Instagram: @peterdinklage
Daenerys Targaryen (Emilia Clarke)

Miss Daenerys Targaryen, Daenerys in the Storm, Khaleesi, Chain Breaker, Mother of the Dragons, or Dany in short; He is the last living member of House Targaryen. He fights to get the right Iron Throne. Dany, who has always been compassionate to her people as a result of her childhood difficulties and exclusion, can be extremely cruel and cruel to her enemies. In addition to taking the throne, Dany is one of the most popular characters in the series, with one of his greatest aims being to abolish slavery. May 1, 1987 London-born actress Emilia Clarke, played by the character in the series of silver-colored hair wigs in the face of the fact that many fans have been in shock.
While studying at the London Drama Center where she graduated in 2009, Clarke was seen for the first time on television in Turkey with the character "Savannah" in the Dinosaur Attack, which was released in 2010. In 2011, he joined HBO with Game of Thrones and announced his colorful personality around the world. In addition to being a very good player, Clarke sings, plays piano, flute and guitar!
For those interested in Instagram: @emilia_clarke
Jon Snow (Kit Harington)

Undoubtedly one of the most popular characters in the series, Jon Snow. Jon Snow, whom we know as the illegitimate child of winter lord Ned Stark, revealed the king and power within him as the series progressed and became King in the North. Kit Harington, born in London on December 26, 1986, plays the character who has a lot of theory about his real parents and identity. Graduated from the University of London, Department of Speech and Drama in 2008, the successful actor has so far been featured in several feature films, theaters and series. In 2011, he made his life deal with HBO and became a legend with the addition of Game Of Thrones.
In addition to his strong character in the series, Harington attracts attention with his good looks. He is also in real life with Rose Leslie who plays the role of his lover Ygritte in the series. The cute relationship of the couple still very close to each other in the series still continues.
Sorry, dear Jon Snow does not have an Instagram account.
Cersei Lannister (Lena Headey)

He is the eldest child of cruel queen Cersei Lannister, Tywin Lannister and Joanna Lannister, the twin brother of Jaime Lannister and the older sister of Tyrion Lannister. Cersei, former wife of former king Robert Baratheon, became Queen of the Seven Kingdoms after the death of Robert and his children Joffrey Baratheon, Myrcella Baratheon and Tommen Baratheon. One of the most unpopular characters of Game Of Thrones, Cersei Lannister, played by Lena Headey, who was born on October 3, 1973 in Hamilton, the capital of the Bermuda Islands, is played by her brutal behavior and passion for power.
Headey, who joined the Game Of Thrones lineup in 2011, asked people on the street to say, "I hate you!" she says she is very happy to shout and fold her on the signing days. "I'm happy to see how convincing I've put a role," said the actor began his film career in 1992 with "Waterland" film. Headey, who previously had a son named Wylie Elliot Loughran from his marriage to musician Peter Paul Loughran, is nowadays with actor Pedro Pascal, who has been noted for his role as Prince Oberyn in Game Of Thrones. He also has a daughter named Teddy from Pascal in 2015.
For those interested in Instagram: @iamlenaheadey
Jaime Lannister (Nikolaj Coster-Waldau)
Jaime Lannister, who became known as the King Killer after the murder of Mad King Aerys II Targaryen, was the first son and second child of Lord Tywin Lannister and Lady Joanna Lannister of the Lannister House. Cersei is Lannister's twin brother and secret lover. Although not popular in the early seasons, Jaime, who later succeeded in winning the audience's love, is played by Danish actress Nikolaj Coster-Waldau.
Born on July 27, 1970 in Rudkobing, Denmark, he studied theater between 1989 and 1993, and in 1994 his first film, Gece Night Watchman, Martin brought Martin to life. He married Nukaaka Coster-Waldau in 1998; Philippa and Safina, two daughters, the successful actor, since the first day of acting in Copenhagen, Denmark has lived with his wife and children.
For those interested in Instagram: @nikolajwilliamcw
Arya Stark (Maisie Williams)

Arya, the rebellious daughter of the series, is the third child and the second daughter of Lord Winter Eddard (Ned) and her Lady Catelyn Stark. Robb, Bran, Sansa and Rickon; He also has a half-brother named Jon. He has always tried to be raised as a lady because of tradition and never lost interest in fighting and swords. In recent seasons, he took the seeds of this curiosity, joined the Faceless Men and became an extremely successful assassin. Arya, who is very attached to his family, has a list of revenge he has kept since his childhood and is ready to do anything to kill the names on this list.
The rebellious character Arya is played by young actress Maisie Williams, born in Bristol, England on April 15, 1997. The talented actor, who says that his greatest love is dance, is still studying Performing Arts at Bath Dance College. In 2011, she became a member of the Game Of Thrones team and made a name for herself all around the world. She has a very good friendship with Sophie Turner, who plays her sister in the series. You can often see fun and sweet pictures of each other on social media. Williams is having a sweet love with Ollie Jackson these days.
For those interested in Instagram: @maisie_williams
Sansa Stark (Sophie Turner)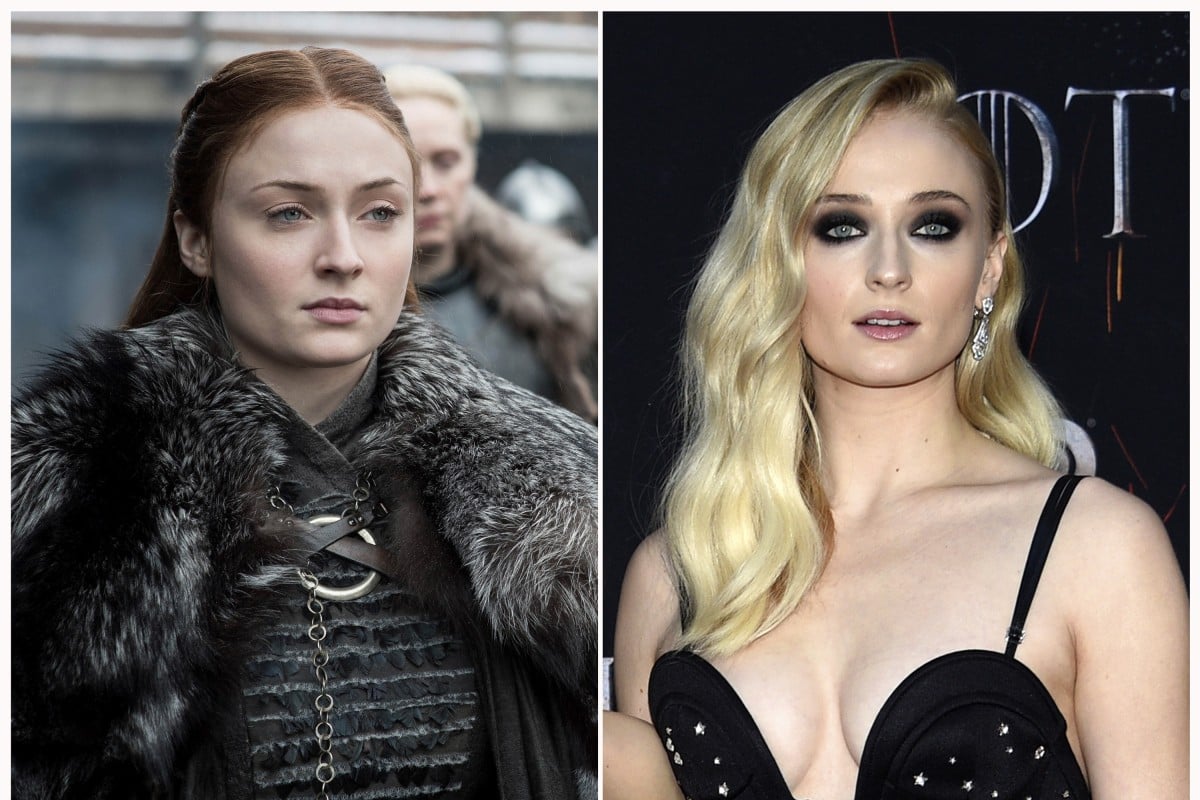 Sansa Stark, the eldest daughter of Winter Lord Lord Eddard (Ned) Stark and his Lady Catelyn Stark, is one of the important characters in the series. Even though the mistakes he made due to the cowardice brought by his young age sometimes offended him, he found his own strength and became Lady of Kışyarı. Sophie Turner gives life to Miss Sark, who is the ruler of the North in the absence of her half-brother Jon Snow.
21 February 1996 Born in Northampton, England, the young actor has been a member of the theater company Playbox Theater Company since the age of three. In 2011, he made his TV debut with Game Of Thrones. Role-playing and her sister in the series, Arya, Maissie Williams is often close friendship with social media itself is talking about. In addition, Williams and Turner had tattooed on their arms the date of the day they were both chosen for Game Of Thrones and they were sisters. Turner maintains a happy partnership with musician Joe Jonas.
For those interested in Instagram: @sophiet