The 6 Most Amazing Creative Resumes
Getting the attention of potential employers is a challenge. Sometimes they take hundreds of resumes for a single job application and only look at a few seconds each.Most people's CVs look exactly the same, but not all. Some job seekers exceed expectations and spend time creating truly great resumes.

It's not easy to accomplish, but there is an occasional inspirational creative resume idea that catches someone's attention. Their great resumes can even be featured in newspapers or go viral on social media.

There are many professional looking resume templates to reach the interview stage. However, if you are thinking of creating something unique, here are 6 of the most awesome resume examples to inspire you.
The video game resume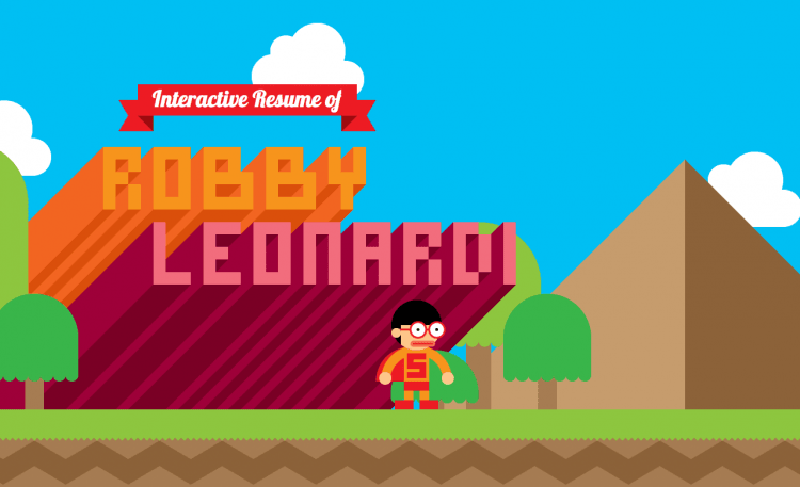 Reading resumes can be tedious and tiring. You can imagine how happy it would be to have Robby Leonardi's fully playable video game resume. He developed a platform game similar to Mario. Employers can complete the level to learn more about Robby's career and achievements.
In one episode you caught a hot air balloon to see its rewards, and in another, you swam underwater to see the skills section. Unbelievable! Robby was a New York-based designer specializing in graphic design, animation, and front-end development.
The movie poster resume
Joe Kelo found a fun way to beat the competition by creating his own movie poster resume. He impressed employers so much that employers called him in for jobs that didn't fit his profile! The resume came out in 2007 and is an example of a creative resume that most people can produce with some time.
There are a variety of easy-to-use programs that let you experiment with fonts and colors to get impressive results. Joe was a graphic designer, but the resume concept can be easily adapted.
The Google Maps resume
The iPad resume
The Avatar resume
The billboard resume